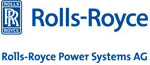 The MTU brand is owned by Rolls-Royce Power Systems AG. It markets large high-speed engines and propulsion systems for ships, for heavy land, rail and defense vehicles, and for the oil and gas industry. The product portfolio for distributed energy systems, which are marketed under the MTU Onsite Energy brand, includes diesel gensets for emergency, base load and peak load applications.
Mission
For over 100 years, MTU has been known for cutting-edge innovation and technological leadership. That same spirit of innovation inspires our sustainability efforts. Today and in the future, our focus is on developing and implementing system solutions to maximize efficiency and meet emissions standards.
We strive to ensure the mobility and operational functionality of our customers, the security of our State and the effectiveness of our business partners, by continually improving the range, quality and scale of services that we offer.
Company ethics
MTU has always set standards in technological expertise for customized product and system solutions. We spend every day working together with you, our customers, to deliver engines, generators and complete systems that best fit your needs. Whether a standard system or a customized solution – we are passionate about the art of engine creation.
Vision Statement
We at Albisher and Alkazemi set the standard as the preferred partner for the best solutions in power and propulsion in the State of Kuwait and in Iraq.